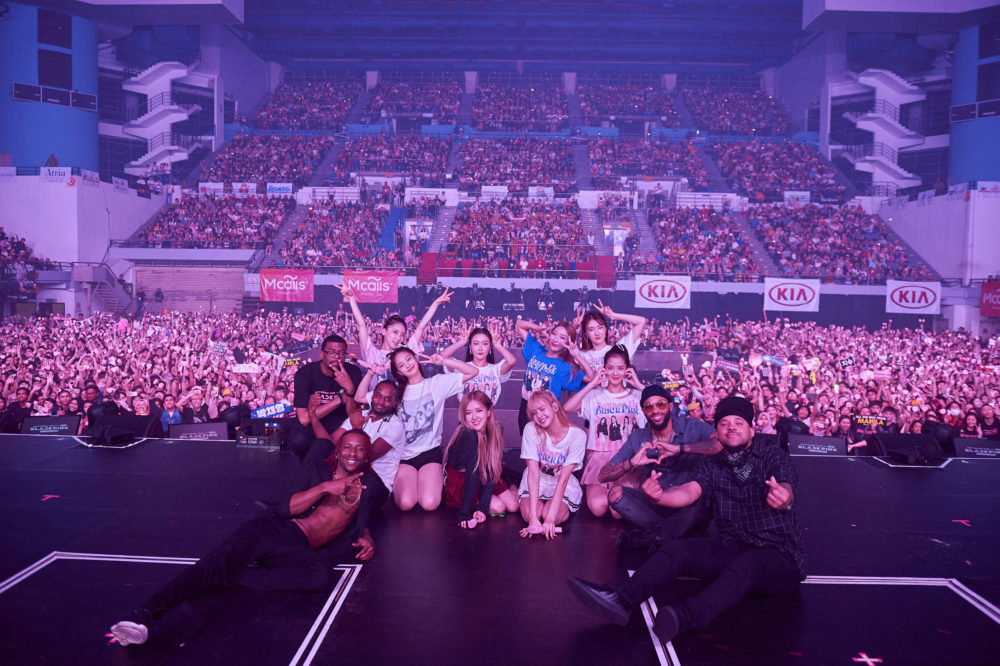 South Korean girl group formed by YG Entertainment, Blackpink, performed for their Malaysian fans in Malawati Indoor Stadium during their Asia tour last Saturday. Since it was their first time performing in Malaysia, the tickets were quickly sold out and due to high demand, an additional show was also added on Sunday.

The show started with a bang when four members, Jisoo, Jennie, Lisa and Rosé, emerged on stage in beautiful matching outfits. The stadium was quickly filled with the screams of 8,000 Blinks (Blackpink's fandom) who had been reportedly queueing from early morning in hope to catch a glimpse of their idols. They opened the show with the hit song from their latest EP, 'Ddu Du Ddu Du', followed by 'Forever Young'. The group then performed a remixed version of 'Stay' and then the first title track of their debut single album, 'Whistle'.

After a short break, solo performances for each member began as Jisoo appeared on stage singing a Korean cover of 'Clarity'. Next, Lisa showed off her signature dance moves with a performance of 'Take Me' followed by the much anticipated 'Swalla', which garnered attention when a fancam of this performance was uploaded in January and subsequently went viral.

The main vocalist, Rosé melted the hearts of Blinks with her cover of 'Let it Be', showing off her sweet vocals. She then covered two more songs from her YG Entertainment seniors, 'You & I' by Park Bom and 'Just Look at Me' by Taeyang. The solo performances ended with Jennie's performance of her debut solo song, 'Solo'.

The group then reunited again for a performance of 'Kiss & Make Up', a song from their recent collaboration with English singer Dua Lipa. They then heated up the crowd with a performance of 'So Hot', which was originally sung by Wonder Girls, followed by their other hit songs, 'Playing with Fire', a reggae version of 'Really' and 'See U Later'.

Taking a break from singing, the four girls performed a dance performance of '16 Shots', wowing the audience with their powerful moves. Next, they performed their other debut song, 'Boombayah' and 'As if it's Your Last', which was announced as their last song for the night. Fans were sad to see the group leave and started shouting "Encore, encore, encore…!" as the stage became dark again.

Blackpink members did not disappoint as they emerged on stage once again wearing more casual outfits and performed 'Ddu Du Ddu Du' once again as well as the original version of 'Stay'. The members ran around on stage, making sure to interact with Blinks at every corner. They then gave one last bow before ending the show.

It was definitely a show to be remembered and Malaysian Blinks must be eager to see their idols in their home country again sometime in the future.
By: Amanda